Hi, I'm Ihor!
I am from Kyiv, Ukraine and I am currently years old.
I am a prize-winner and participant of various individual and team tournaments and Olympiads, mainly in Astronomy, IT, Physics, Economics and Geography, but also in Math, Linguistics, Chemistry and English. I believe that broad range of interests helps me achieve better results. I also was also a finalist of national selection to Ukraine team for the IJSO-2020 (Was cancelled due to COVID).
A big part of my life is popularazing science: for me, learning is also an opportunity to make friendships, share my values and resources. I volunteered in Astrosandbox - a NGO that organises lectures and webinars about Astronomy for Ukrainian school students. I also volunteer at various sports events in Kyiv, as well as political and economical forums.
I am also passionate about astrophotography. Lately, I am mainly shooting on my Google Pixel 4a, taking smartphone limitations as an additional challenge. I like to travel to new places around Ukraine and astrophotography is a big driving factor behind my adventures.
Source code for all of my programing experiments is available on my GitHub. Check it out, if you want to know what I am currently working on.
My up-to-date CV is available here.
Astrophotography
Perseids peak
The castle
Solar eclipse
Sourthen skies
'Mudra makitra' science camp
Coding
SAT/ACT Insight
SAT/ACT Insight is an online tool that analyzes SAT and ACT conversion tables (a.k.a "curves") to graph difficulty trends over time. SAT and ACT score calculators provide statistical difficulty estimates based on number of mistakes in each section of the test (a.k.a raw scores) using collected empirical data.
I am very pleased that this project became quite popular with college and school applicants, mainly on Reddit.
For this reason, SAT Score Calculator can also be acessed via a bot, that can be called by it's username u/satcalc anywhere across Reddit and will respond with to you with the prediction.
User counts and other data are displayed as collected by Google Analytics.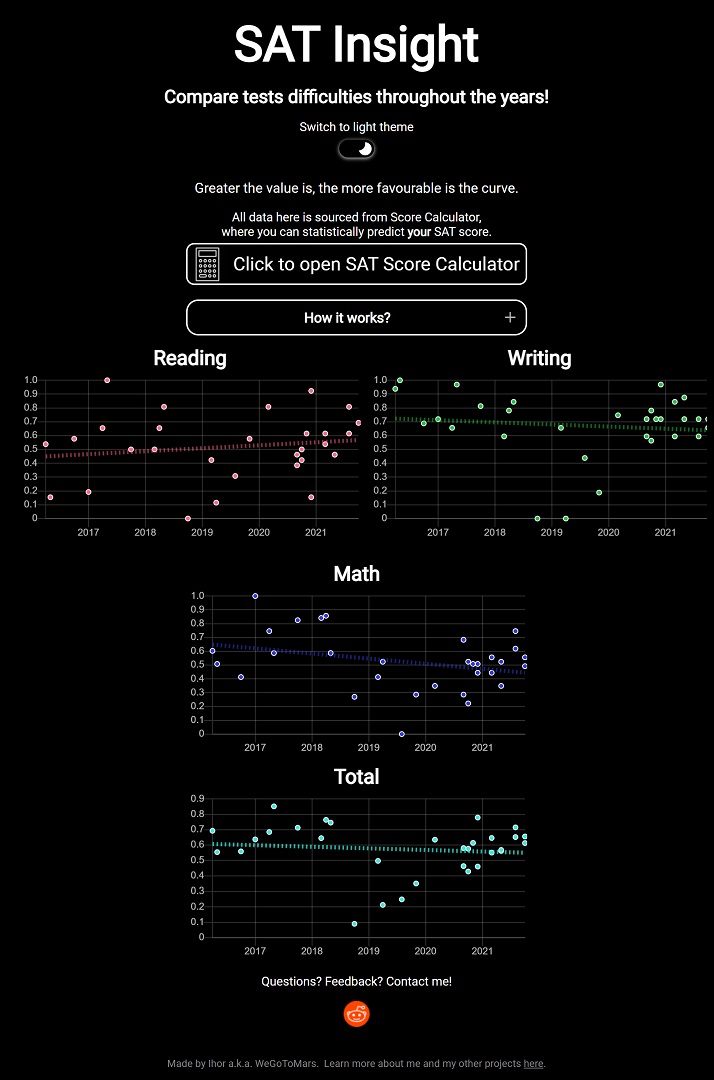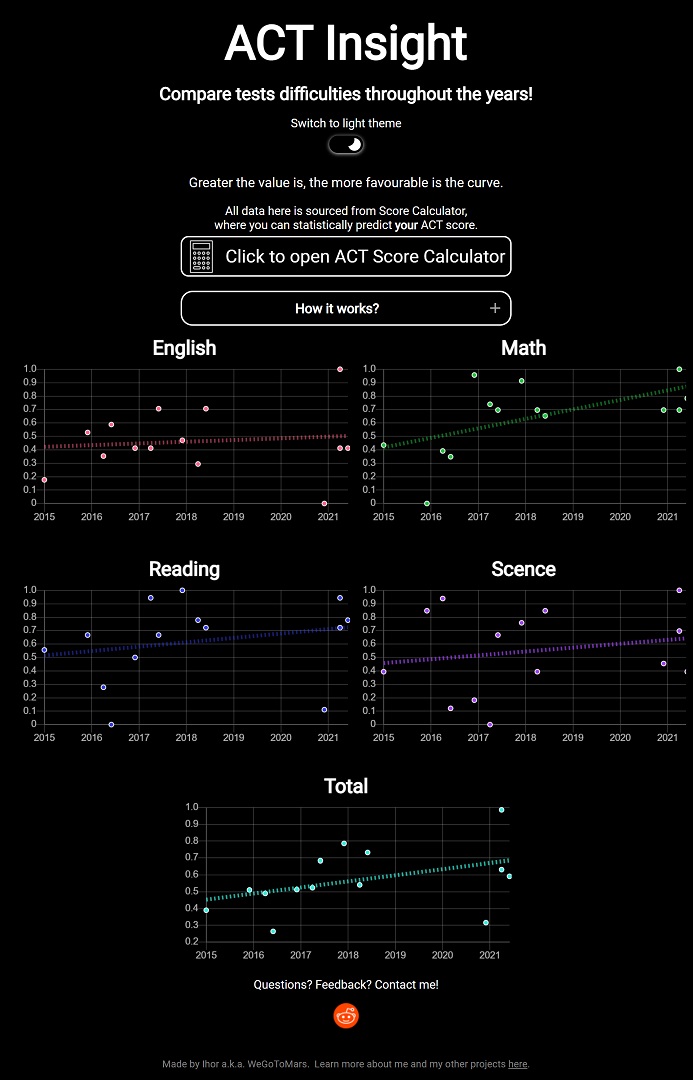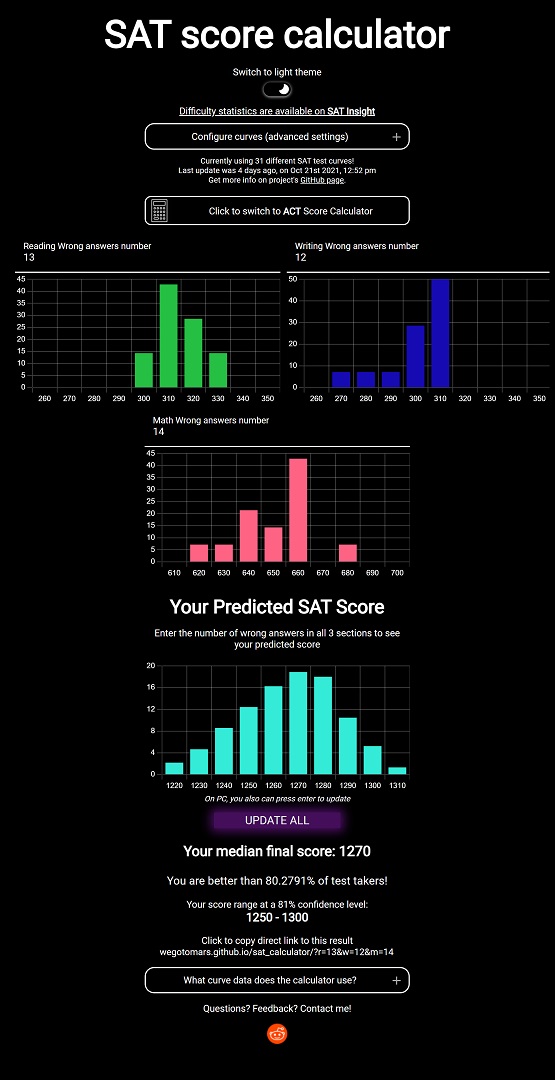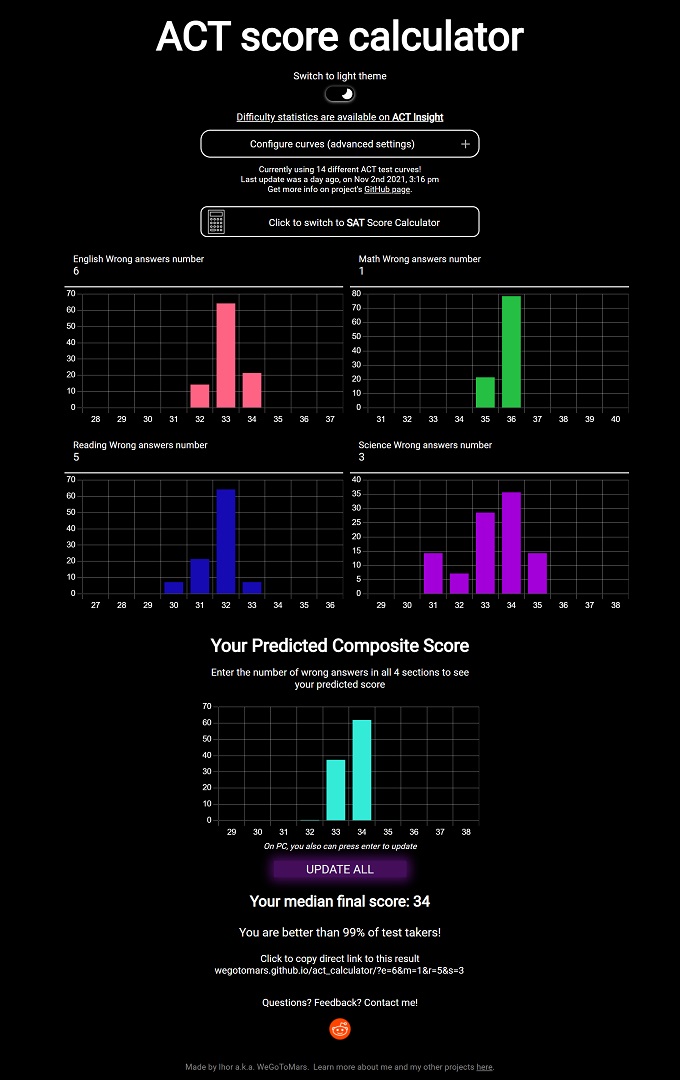 SAT Insight

ACT Insight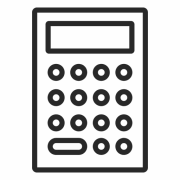 SAT Score Calculator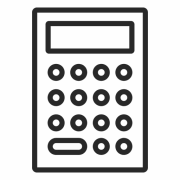 ACT Score Calculator


Experiments
SATCOM
SATCOM (Satellite Commander or Satellite Communicator) is an interactive online map of all space trash and debris larger then approximately 5 inches. The map displays debris' positions in real time as well as their orbits. SATCOM was design to bring more awareness for the space trash problem to the general audiences.
I built SATCOM in 48 hours for 2021 NASA Space App Challenge hackaton. The project was chosen as one of the best by local Kyiv judges.
If the video is not playing, please click anywhere on the page.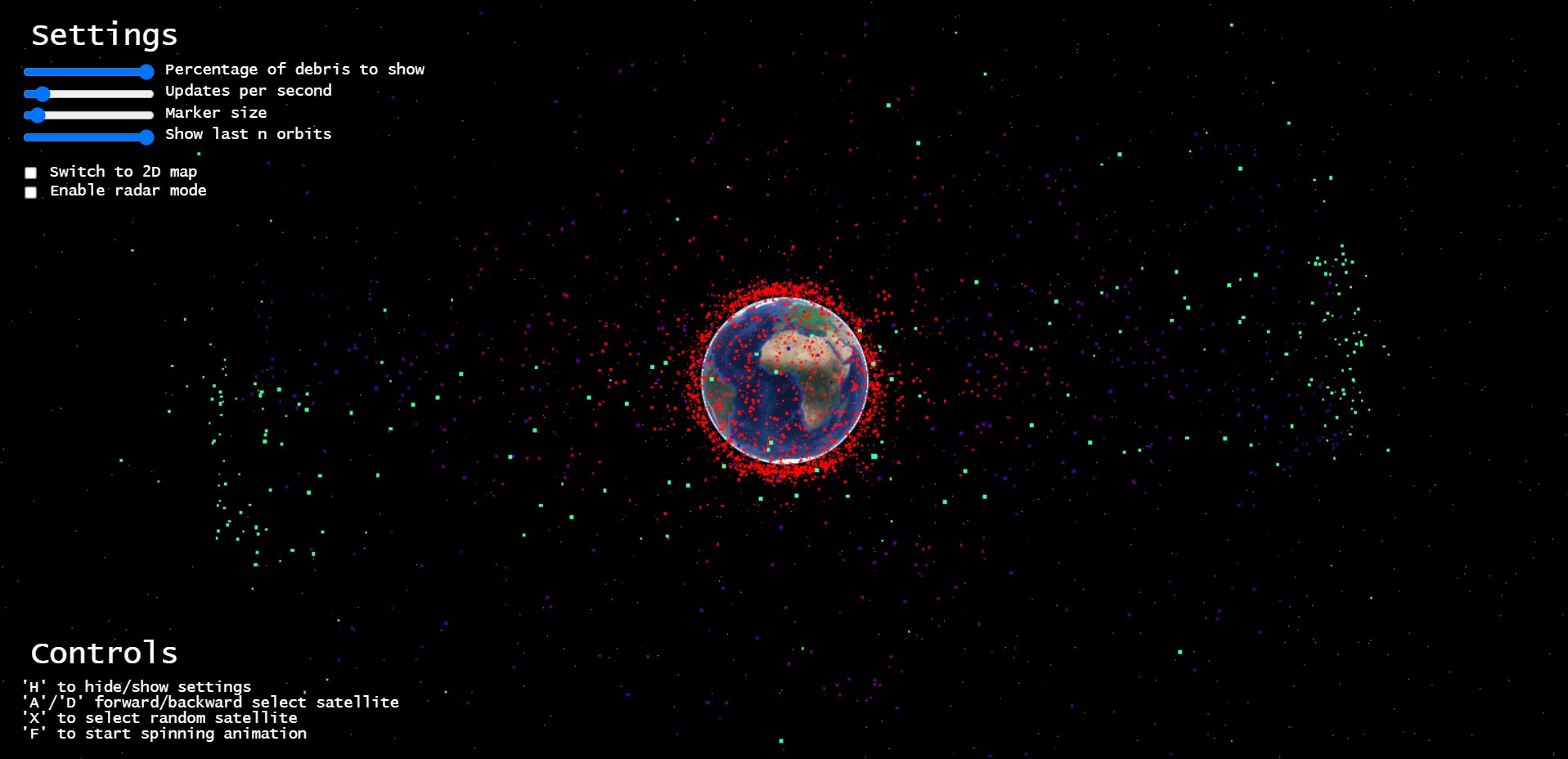 SATCOM demo

30s pitch video

Hackaton page

MegaSort!
Megasort! is an audiovisual sorting algorithm visualsization tool, similar to the one found in this video. Made as a project for a computer science class at my school. Be careful, the audio can be a little loud.
If the video is not playing, please click anywhere on the page.

Visualization demo
Portfolio site
The site which you currently viewing! Built with pure JavaScript with some libraries like particle.js for background animation, Bootstrap for navbar, and zooming.js for image zooming. If you like what I do, please, take a moment to star this page on GitHub. Thank you!

Portfolio page Source Code